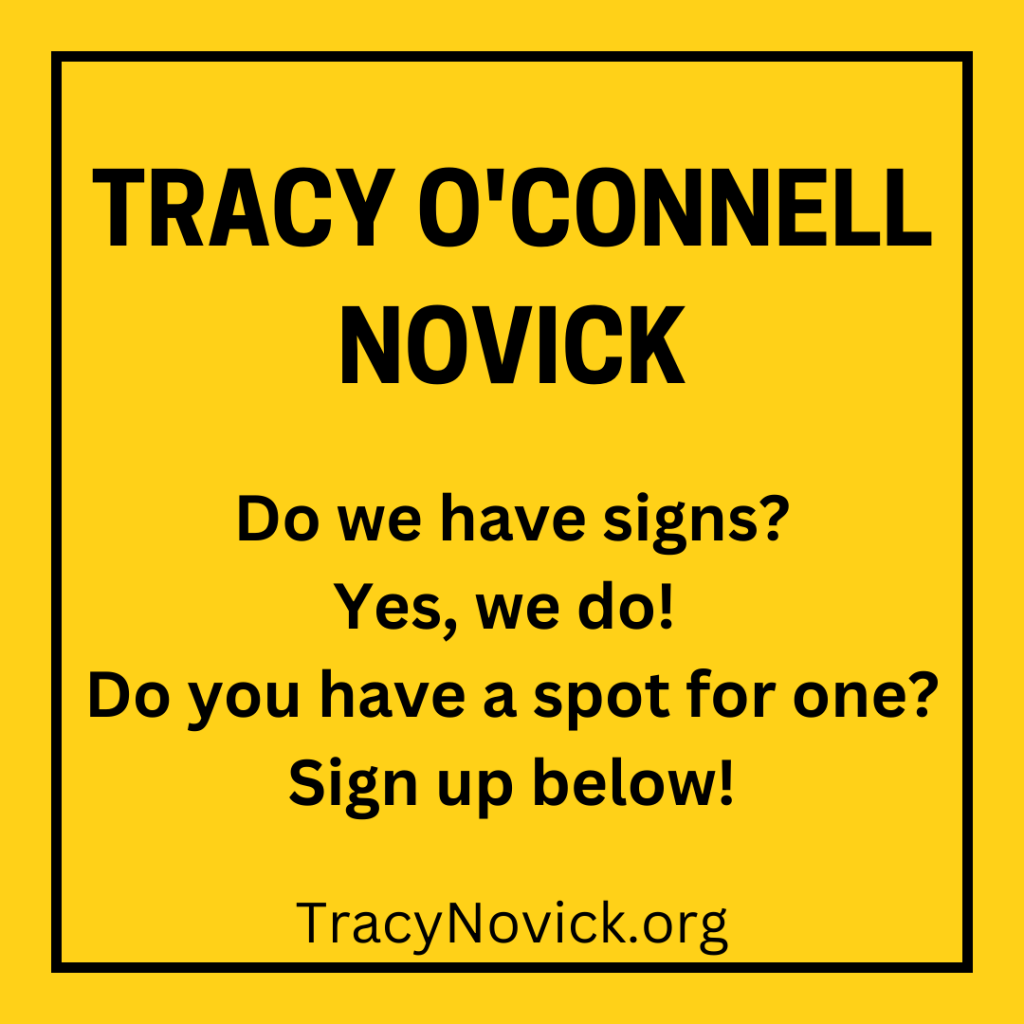 Summertime is the time for signs!
If you have just the perfect spot on your lawn for a bright yellow sign, please fill out the form here.

That form will also give you a chance to host a house party–summer is the perfect time!–or volunteer for the campaign!
I am announcing today that I am running for one of the two at large seats on the Worcester School Committee in November of 2023.
Three years ago, when I ran to get back on the Committee, I said that we deserve better.
I have fought hard for that these past three years.
We now–finally–have an administration and a Committee that also believes we deserve better.
We are working to acknowledge and fix what is broken while building on what we do well.
I want to continue to bring my experience, energy, and ability to that work.
I am announcing this now for three reasons:
1. With the changes coming in this election, I think I owe it to you all to be clear about my intentions. And I am asking for your support for one of those two at large seats now.
2. Bluntly–I don't usually ask for donations in a non-election year. The donation period for 2022 closes on December 31, though, and this year, I am asking you to donate now, as well as next year. You can do that hear on the website.
3. I want to make the offer now that I have made every year since I first joined the Committee: if you are considering running this year, perhaps for one of those new district seats, and you want to talk about what it means to serve on the Committee, get in touch. The coffee's on me.
Thank you for your support of me.
Let's continue to build the district we deserve.